There are really so many beautiful shopping areas here in Las Vegas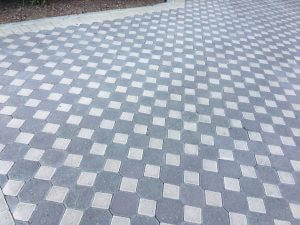 and almost all of them are including concrete pavers in their main walkways as well as landscaping areas. Even the majority of the hospitality industry have implemented the beautiful pavers into their decor as well. This makes it a field day for the local paver sealing Las Vegas businesses here in the valley. From The District at Green Valley Ranch to Red Rock Casino over in Summerlin, paver sealing is a must do service all around the city.
The process of paver sealing is quite a job. It includes cleaning and stripping past paver sealing products so that the pavers will be prepared to have the new paver sealing coating put back on them. Once this process is done, the pavers are really brought back to original condition. During the paver sealing Las Vegas process, the fine sand is also replaced where the weather elements and other conditions of wear and tear actually remove the substance.
Once a paver sealing Las Vegas job is complete it can really show off the broad range of colors and patterns within the pavers. This can also dramatically effect the property values and even increase the purchase price of a home. The paver sealing process is something that is pretty reasonably priced and can bring so much beauty to a property without doing a major rehab job. If you do the math, paver sealing projects really do make sense as the actual process can last up to 2-3 years here in the Las Vegas valley.
The beautiful thing about concrete pavers is that there are so many varieties of colors and patterns that the will surely bring beauty to any landscaped area. Not only are the pavers a great addition to public areas because of their beauty but they also provide a safe, stable walkway and driveways for the general public to use. You can find the concrete pavers at hotels like The Bellagio, The Pallazo, Caesars Palace and even at some local government buildings. With that being said, the paver sealing business is booming and one of the best paver sealing companies in town is Las Vegas Sealing. They have an excellent reputation when it comes to pavers sealing and are the best priced in town.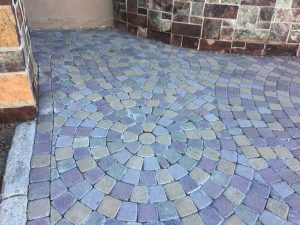 Whether it's a business outdoor makeover or you just want to spruce up your driveway or backyard area, concrete pavers are really a great solution to your outdoor areas. Not only are they affordable but they really don't require too much maintenance. Just a simple pressure cleaning and paver sealing and you are really good to go. One other great feature about the pavers is that they don't seem to get as hot in the summers as plain concrete surfaces. This allows one to actually walk on them with your bare feet during our ridiculously hot summer months. You can't say that about any other surface for sure as you can actually fry an egg on asphalt in the midst of summer.
Make sure that you visit our concrete sealing site as well for the best concrete sealing products there are.